Welcome to my Family Child Care web site!

My name is Sandra and I am keeping busy with my Family Child Care in Camby, Indiana. I have been working with children since 1998. I lived in Leavenworth Kansas from 1998 until May 2007, when my Family and I moved to Camby Indiana.
I am First Aid and CPR certified.

For two years I worked as a Para Sub with special needs children any age, in School settings.

I started my child care business, because I wanted to do something that would allow me time to be with my children and to enjoy small children, and to provide loving tender care for other Families that need Child Care.

My family has been very supportive of the Child Care.
They welcome all the children that come in to our lives.
I stay very busy, trying to fill every day with excitement, fun and learning experiments for the children in different ways.
Knowing what I will get in return is the love, hugs and smile's from the children in my care!

I provide in my Family Child Care
Full time/Part time/
Hourly Care/School age care
for Newborn to 10 years
Monday - Friday
6am - 5:30pm
Phone numbers:
317 652 2859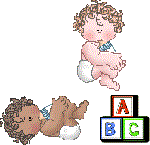 Infant 12 month to 20 month activities : Nutritious Meals and Snacks
Bilingual : English / German
Infant art
Gross motor skills
Fine motor skills
Hand and Eye coordination
Interaction with older children
Soft and safe toys
Outdoor play
Field Trips
Toddler and Preschool activities :
Nutritious Meals and Snacks
Bilingual : English / German

Daily learning activities based on the childs knowledge
Gross motor skills
Fine motor skills
Crafts and Art
Science
Music
Fingerplay and Rhymes
Cooking experience
Outdoor play
Variety of toys

Field Trips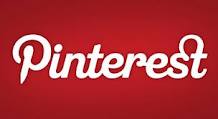 Available Child Care openings are:
Monday - Friday

6am - 5:30pm

Part time Infant spots : Part time 12 month and older:
None Available Two
Full time Infant : Full time 12 month and older
None Available Two

Hourly Care Infant: Hourly Care 12 month and older:

None Available Two

School age care : Available
You can contact me
by email or Phone
for more Information.
or
or by Phone
317 652 2859